Brand Monitoring and Enforcement
Our clients receive highly customized and personal service with world-class expertise in online brand protection, on a global scale. A specialized, legally qualified team focuses on achieving the best outcome for your company and your brand through a range of service offerings.
Monitoring – for trademark infringing domain names, unauthorized use of logotypes, confusingly similar trademark registrations or other important matters.
Online domain health check – a full review of all possible infringing domain names and how to enforce your rights in the most targeted and effective way.
Anti-Phishing actions – have you discovered a fraudulent email coming from an email address that looks similar to yours? We help you around the clock to resolve it.
Social media infringements – has someone set up an unauthorized page or group on a social media platform? We can help.
Counterfeit goods – is estimated to account for between 5%-7% of world trade and impacts all product categories. We are determined to eliminate fakes.
We work with many top law firms, brand owners and trademark professionals from a small business requiring a single domain to world famous brands with more than 1000 domains in their portfolio.
Online Brand Monitoring & Enforcement services are powered by BRANDIT®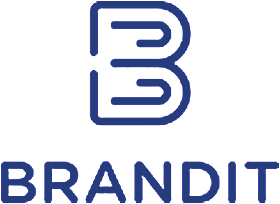 BRANDIT was founded by a group of experts who all have many years of experience within the online brand protection and the domain name industry. BRANDIT has clients worldwide with offices in Switzerland (HQ), United States (ExcelStrategy), Denmark, Germany, Malta, Brazil, and Norway
BRANDIT has one of the best reputations in the industry and count several hundred happy clients, including some of the biggest brands in the world. One of the reasons for this is, that we are a service driven company where a close relation with our clients means a lot.
Furthermore, with BRANDIT as your trusted partner you benefit from:
Strategic advice tailored to your specific needs
An international partner who can help you with global matters
World-class systems