Executive Bio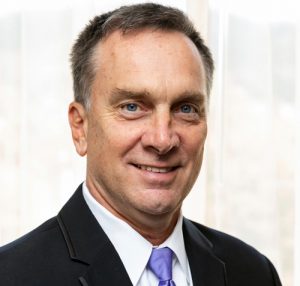 Lance Wolak is a business leader and startup advisor with 20 years of experience building and managing global brands, creating and launching innovative products and services, uncovering growth markets, and driving adoption of new technology.
A marketing and strategic management leader, highly proficient at aligning businesses for growth in local and global markets, building trusted brands, and developing new sources of revenue in a digital ecosystem. Experienced and highly effective leading and managing remote work teams across global locations.
Lance's experience includes VP of Marketing of the global domain registry .ORG, an iconic, trusted brand on the internet, and Chief Marketing Officer for global domain registries .COOP, .CREDITUNION, .BUZZ, and .GREEN. The development and launch of 5 new global domain name registries .NGO, .ONG and 3 international language script versions of .ORG – .机构 (Chinese), .संगठन (Devanagari), and .орг (Cyrillic). Domain names are the internet's addressing system, serve as your digital identity, and signal a distinctive brand for your business.
Lance leads with and develops in others a sense of urgency, optimism, and personal accountability to deliver strategic improvements and growth for a business.
Key experience includes:
Chief Marketing Officer for domain name registries and registrars – reshaping their go-to market strategy, incubating digital products and services, driving brand recognition and sales in new/growth markets. Identifying critical KPIs and implementing improved reporting methods to measure business performance and growth.
Chief negotiator in the 2020 acquisition of the top-level domain business .creditunion and integration in with the .coop domain business.
Leading the development and launch of 5 new top-level domain name registries – the strategic planning, market research, international focus groups, product development, business operation change management, and the successful launch.
Delivering the largest increase of .ORG global domain name registrations, from 6 million to over 9 million, by mobilizing and motivating a sales channel of independent global retailers.
Leading the management team implementing the Domain Name Security Extension (DNSSEC) across the .ORG domain name registry, at the time a 7 million domain name registry and the largest global domain registry to implement.
Developing and launching the digital marketing agency US1 Digital, promoting music entertainment districts and music artists. Developed the digital media platform, subscription-based microsites, brand-building social media services, domain and web hosting storefront.
His education includes a Master in Management and Strategic Leadership from Michigan State University. He has also earned certificates in Collaborative Decision Modeling and Total Quality Management, and a Green Leadership Professional Certificate.
In his personal time, Lance enjoys recreational boating, live music events, and spending time with his family.