Domain Name Portfolio Management
Domain name management is often a low priority within organizations and can be both time consuming and complex. Which of the 1000+ new domain name extensions are worth registering for your business? How can you consolidate your portfolio to ensure it meets your objectives in an effective way?
We take time to consider how an effective trademark strategy and domain strategy work together, to maximize the impact and reach of your domain name portfolio. Our experts have a wealth of knowledge and experience working with clients across many industry sectors from startups to large international brands. Our services include:
Domain registrations – worldwide domain registrations for companies with global brand presence, including in countries with registration-restricted ccTLDs.
Domain transfers – consolidate domains currently registered across multiple registrars to one well-managed domain portfolio.
Domain renewals – stay ahead of renewals and avoid inadvertent domain cancellations.
Portfolio review – identify missing domain registrations in your domain portfolio, existing domain names that can be put to use to improve web traffic and SEO. We can also assist with developing a domain registration policy and process to improve domain naming and optimize domain expenses.
Domain acquisitions – We can submit an offer to purchase a domain directly to the current owner on your behalf, keeping you involved in the negotiations.
Domain Name Portfolio Management services are powered by BRANDIT®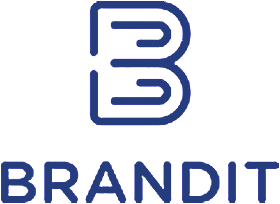 BRANDIT was founded by a group of experts who all have many years of experience within the online brand protection and the domain name industry. BRANDIT has clients worldwide with offices in Switzerland (HQ), United States (ExcelStrategy), Denmark, Germany, Malta, Brazil, and Norway
BRANDIT has one of the best reputations in the industry and count several hundred happy clients, including some of the biggest brands in the world. One of the reasons for this is, that we are a service driven company where a close relation with our clients means a lot.
Furthermore, with BRANDIT as your trusted partner you benefit from:
Strategic advice tailored to your specific needs
An international partner who can help you with global matters
World-class systems