Build and Defend Your Brand In A Global, Digital World
BRANDIT® Protection and Enforcement for Global Brands
Domain Name Portfolio Management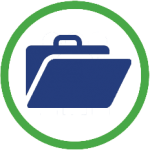 Effective brand protection combines a trademark strategy with a domain name strategy. We identify and register your business and brands across multiple generic and country domain names. We will also monitor and take action on cybersquatting and abusive domains registered by others.
Online Brand Monitoring & Enforcement
Strategic Management and Marketing Services
Build and Defend Your Brand In A Digital World
Take the first step today. Let's start with a free half-hour consultation by phone.